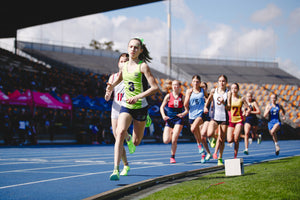 2023 QGSSSA Track and Field Championships - Gallery
QLD State Short Course Championships gallery
Order Team Photos
Olympic Signed Cap
Taking same day delivery to 'a whole nother' level!
Medal Shots is the leading sports photography Company in Australia, shooting National and State Championships across multiple sports since 2013.
We were the first photographers in Australia to introduce ON SITE PRINTING AND PRODUCTION, so participants in Events we shoot are able to take home a stunning professional photo, framed, minutes after they finish their race or event!
There is no other photography Company in the world able to offer our level of technical inventiveness, product creativity and speed of supply.
This was recognised in 2018 when Medal Shots were appointed the exclusive Official Licensed Photographers for the 2018 Commonwealth Games.
Check out www.medalshotsphotos.com to view all our latest galleries.
If you're interested in having Medal Shots shoot your event just send us a message!
Australia's Favourite Team Photographers
Medal Shots leads the industry in team photography. With the widest range of products in Australia, we also offer free customised artwork to your club on all products. If you are interested in having Medal Shots take photos at your club just contact us at the link below.
Affordable Customised Medals
Medal Shots has invested heavily in the very latest technology that allows us to produce customised medals, with your logo or anything you require, at a fraction of the cost. Our medals are our own designs, they're chunky and heavy and exude quality. We have a wide range of medal options for any sport or event and even have a returns policy for any medals not collected.